Welcome To Encore Offices!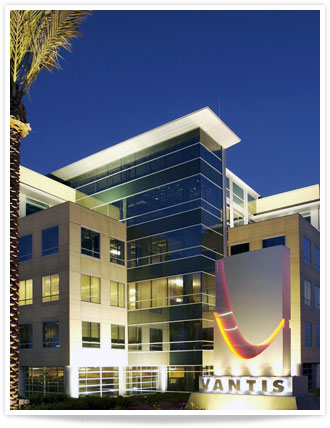 Aliso Viejo's Newest Executive Suite & Business Center
Encore Offices provide a fully equipped, professionally staffed, state of the art Executive Suite and Business Center for entrepreneurs, independent professionals and established corporations.
Located in beautiful Aliso Viejo, our brand new offices are ready for you. Whether you require a class A office image, private office or a professional meeting/conference facility, our standard or custom office plans will meet or exceed your expectations at a fraction of the cost of traditional office space.
In addition, the experienced team at Encore provides full service clerical and receptionist support with a pleasant, client centered approach. This enables companies to focus on their core competencies and accelerate their growth while we focus on supporting their business. It's a win-win environment.
Encore Offices Executive Suite and Business Center is strategically located at 120 Vantis, Suite 300 in Aliso Viejo, California, an easy 15 minutes from Orange County's John Wayne airport via the uncongested San Joaquin Hills (State HWY 73) corridor. Our offices are 700 yards south of the 73 freeway and 3 miles west of interstate 5. This new location is a MUST SEE and is unique to the Orange County area.
Alive and Fun..... Step out of Encore's Vantis location and into the unique, upbeat development of Vantis @ The City Walk and Aliso Viejo Town Center. There you will find retail sites, restaurants, convenience centers and the popular Rennaissance Hotel and Fitness Sports Club, all within walking distance. It's a total fusion of workplace and lifestyle environment!
Encore Offices works for you!